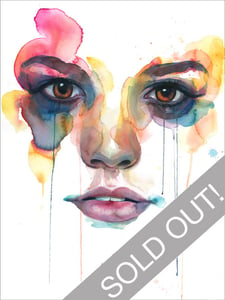 $

105.00
IN YOUR FACE #1
Because this print is a LTD release, it will not be replenished once all of the pieces have sold.
High quality giclee print on heavyweight Hahnemule textured fine art paper
size 18"x24"
edition of 30
signed and numbered
This item ships internationally. Orders will ship within 10 days of purchase.